​
When you Join the 30-40+ Plants Per Week Challenge you'll get all the tools to add more plant based foods to your diet for better digestive health, wellness, and longevity. All while eating the most delicious food! Here's what's included:
You get a gorgeous 40 page guidebook outlining all the health benefits of eating a wide variety of plant based foods, actionable tips on eating more of these delicious health promoting foods, storage & prep tips, flavor guides, and much more!
A complete 1 week meal plan (vegetarian & gluten free) featuring 7 days of breakfast, lunch, dinner, and snack ideas along with a grocery list.
A FUN, colorful 30-40+ plants per week food tracker that you can download and print to use every week.
​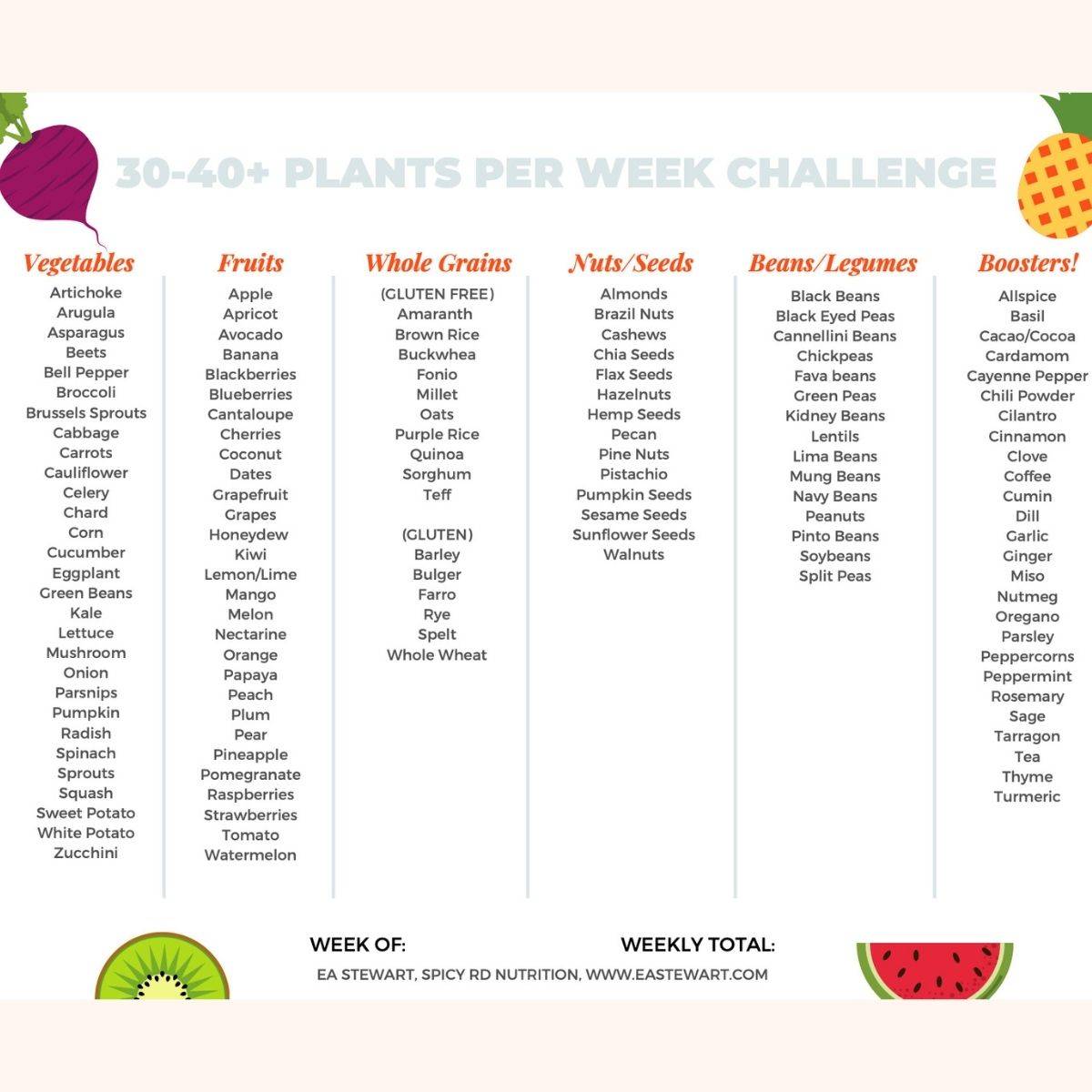 ---
So, are you in???
It's only $1/day for the first week. After that you get FREE access to a LIFETIME of great health and delicious eating. Click on the link below to sign up and join the 30-40+ plants per week challenge!